Meet the team of The School Bank West Lothian
We are an active group of volunteers committed to our key aims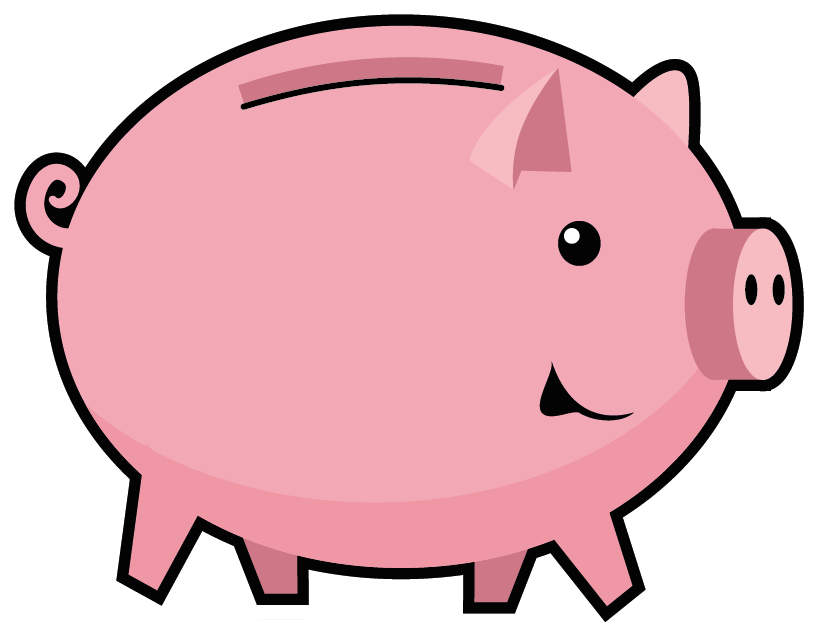 Donate to The School Bank

 

Collette Moran
I am the Project Manager for The School Bank West Lothian. I thoroughly enjoy my role working with the dedicated Board of Trustees and a lovely bunch of kind hearted Volunteers who all work tirelessly to help our local children and their families by providing uniform packs to those who need our help. It's a varied role and its great being able to make a real impact in our local community.
I am a mum of a High School child and in my previous life I was an HR Manager before becoming a stay at home mum and then joining The School Bank West Lothian first as a Board Member and in 2018 as Project Coordinator.
Everyone involved with our service is dedicated and it's great being part of such a generous and kind bunch of people.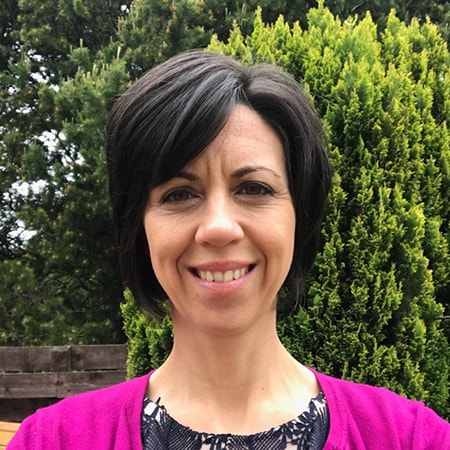 Kirstin Shemilt
I established the School Bank West Lothian in August 2015 as I wanted to help children and families in my local community. I was motivated to help young people have equal opportunities to access positive educational experiences, as I believe strongly in the power of education to change lives.
As a passionate recycler, I love the fact that we are helping local families as well as the environment by recycling unwanted textiles and diverting them from landfill. Every item that is donated to us is either passed on to local children or other organisations, such as Kids Love Clothes. Nothing is wasted!
I live in West Lothian with my husband and two children. I understand the financial pressures families face when managing the cost of the school day and I am proud that The School Bank West Lothian is able to help families in times of need.
In my day job, I work as a Further Education lecturer, with 15 years' experience teaching Social Sciences and Childhood Practice. 
I thoroughly enjoy overseeing the work of The School Bank West Lothian and I am privileged to have the opportunity to engage with many wonderful people across the charity, including the Board of Trustees, volunteers, sponsors and referrers.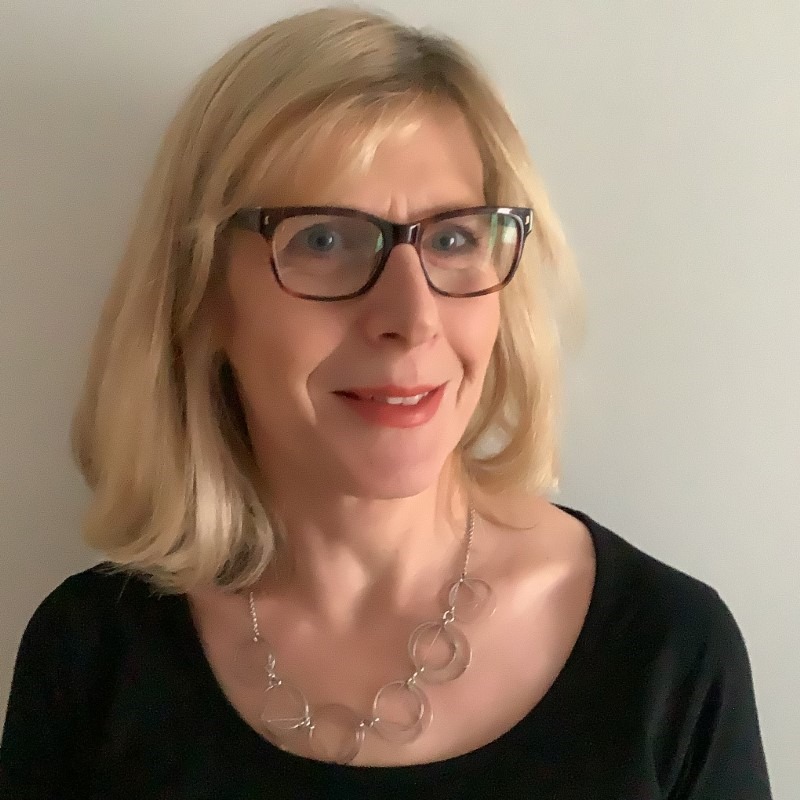 Irene Kinroy
Having initially donated to and spent a few sessions volunteering at the School Bank, I took on the Treasurer role in June 2020.
The Treasurer role is very hands-on but rewarding. We have to be able to maximise the efficiency of the donations to ensure we can support as many families as possible.
The role also involves working with the rest of the Board of Trustees in the Governance of the charity. This includes ensuring we have transparent and robust financial procedures, and we comply with the charity regulator, OSCR.
I am a qualified accountant with over 25 years' experience in blue chip, SME organisations and a large charity. I am also Treasure for a West Lothian out of school charity and a Rainbow Leader with Girlguiding.
I live in West Lothian with my husband and teenage daughter. Having a teenager, I appreciate that young people don't want to look different, so it is vital that they have the right uniform and other essentials. Getting these 'basics' right sets them off feeling good about themselves and ready to be confident learners.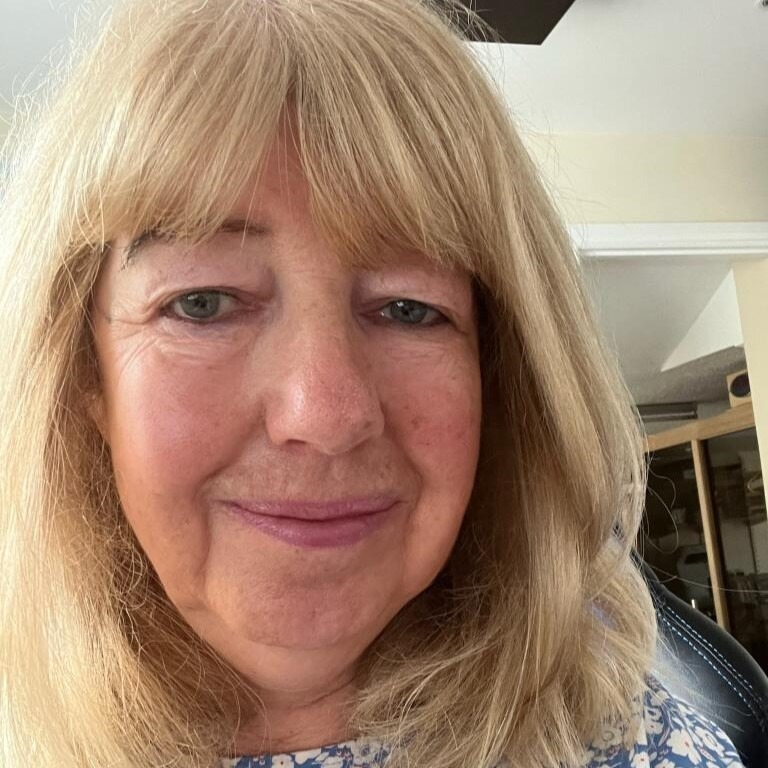 Wendy White
I started volunteering with the School Bank in 2019, helping to sort the second hand clothes to make sure we are giving good quality items and making up school packs for pupils. I also collect items that have been donated from the collection points.
I joined the Board of Trustees in 2021 and recently have begun to support the Treasurer.  I worked in banking for 40 years apart from a period when my children were young and I was able to be at home with them. When my children were school age I was a member of the parent teacher association, organising the annual fete as well as coffee mornings to raise funds for the school.
I am now a grandma to four and love spending time with them. In my spare time I love sewing, especially making clothes for my grandchildren, walking and spending time with friends and family.
Teresa Baxter
I heard about the School Bank West Lothian through my youngest daughter and started volunteering a few years ago.
In January 2021, I joined the team as Project Worker and really enjoy working for this wonderful charity as it strives to help, financially struggling families, provide their children with uniform etc. to ensure they are adequately equipped for their school life.
I have lived in Livingston since 1980 and worked in education establishments for over 20 years. I have 3 daughters and now have 5 wonderful grandchildren. The School Bank has been a very rewarding experience for me and it is a privilege to be part of the team.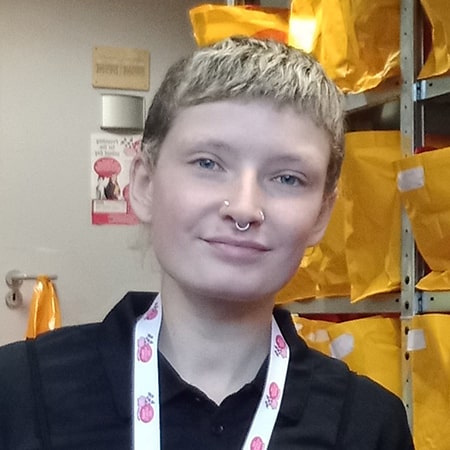 Courtney Hepburn
I am a Masters student, currently studying Human Rights and International Politics at the University of Glasgow.
I was lucky enough to be in the right place at the right time and bagged myself an interview for the position of Project Assistant with the School Bank West Lothian during the summer of 2021. Working for the School Bank West Lothian is rewarding, and I have learned so much during my time here which I will use throughout my whole life. I feel very proud to be able to be a part of an organisation which helps children and families in West Lothian, the community I was raised in and have been living in for my whole life.  
When I am not working at the School Bank or studying, I like to go to the gym and when the weather is nice, I like to go wild swimming and hiking.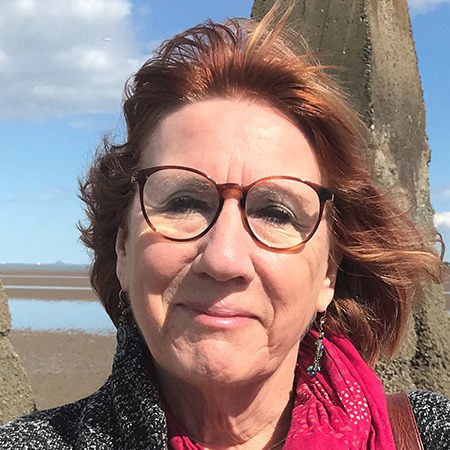 Moira Shemilt
I am a wife, mother to four and grandmother to three. My professional background is in education. I am currently an elected member for Livingston South on West Lothian Council.
Prior to being a councillor, I firstly volunteered and then worked for the Citizen's Advice Bureau in Craigshill. In my professional life, I have met many hard working families which struggle to make ends meet. Hard times can happen to any of us.
I strongly believe that all our children in West Lothian deserve the chance to do the very best that they can in school. I am immensely proud to be part of a strong team of clever, caring, funny women which helps financially struggling families ensure that their children are well equipped for school and ready to learn.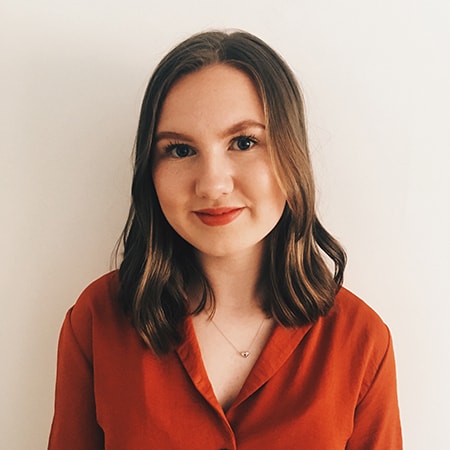 Meg Wishart
I first got involved with the School Bank in summer 2018 as a volunteer, and was delighted when I was then asked to join the board as a trustee.
I became very aware of the different circumstances faced by young people in our community; the School Bank allows me to do a little bit to help.
Since being involved, it's been amazing working with a great team – both on the board and as a summer worker – learning so much, and being in an environment where young people's voices are taken seriously.
Abbie Stephenson
I initially heard about the School Bank when they were doing their winter campaign for sponsor a child. Having taking my redundancy from my previous role in HMRC, I remained a stay at home parent for my twin boys up until starting here March 2022.                               
The opportunity arose for a Project Assistant and I was so happy to be successful. It was really daunting to start with, starting employment again after a 2 year absence
 however I could not feel more at ease. It really is such a privilege being part of such a great team. I'm really proud to be part of this organisation knowing that we are making a difference to children and families so close to home. I look forward to coming into work here as it such a fulfilling role 
knowing that I am an important piece of the puzzle.                       
It doesn't matter your role here as everyone makes sure you know that you count.
Working with people who truly take pride in their job makes it such a great place to work.
When I am not busy working, I devote all my time to my wee boys who keep me busy all day.