Help The School Bank as a Volunteer
Can you spare some time to help us with our work as a volunteer?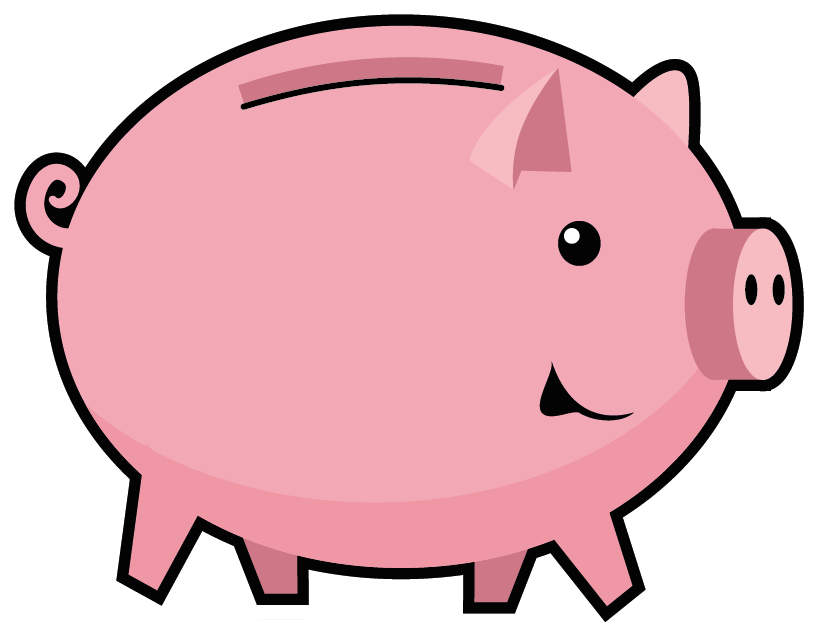 Donate to The School Bank

 

Helping us as a Volunteer
I have thoroughly enjoyed my time volunteering. Great people. Support from Collette is spot on and fellow volunteers are always friendly and helpful.
Hopefully one day no one will need our services.
Give your time!
We always welcome volunteers and you can help by:
Taking part in group clothes sorting sessions
Becoming a nominated collector from one of our donation points
Wash clothes that need a freshen up
Take part in stock takes
Basic mending of clothes
Make up uniform packs
Take part in ad hoc events such a bag packing at a supermarket.
Our volunteer sessions small and typically last 2 hours – we have a cuppa and a blether whilst we work away together. We love regular volunteers but we also love folk who can come along now and then.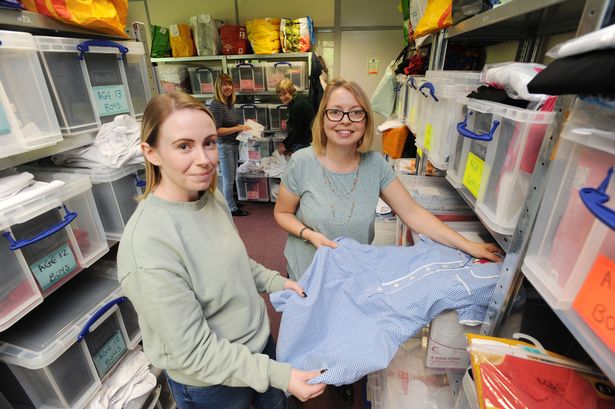 I enjoy volunteering as I feel the School Bank West Lothian is such a great cause.
I love coming in during sorting sessions and have a good blether whilst sorting donations, it keeps me busy and I look forward to coming in. Being part of this organisation I know I am making a difference to local children and their families – after all, children are our future. 
Jo Craig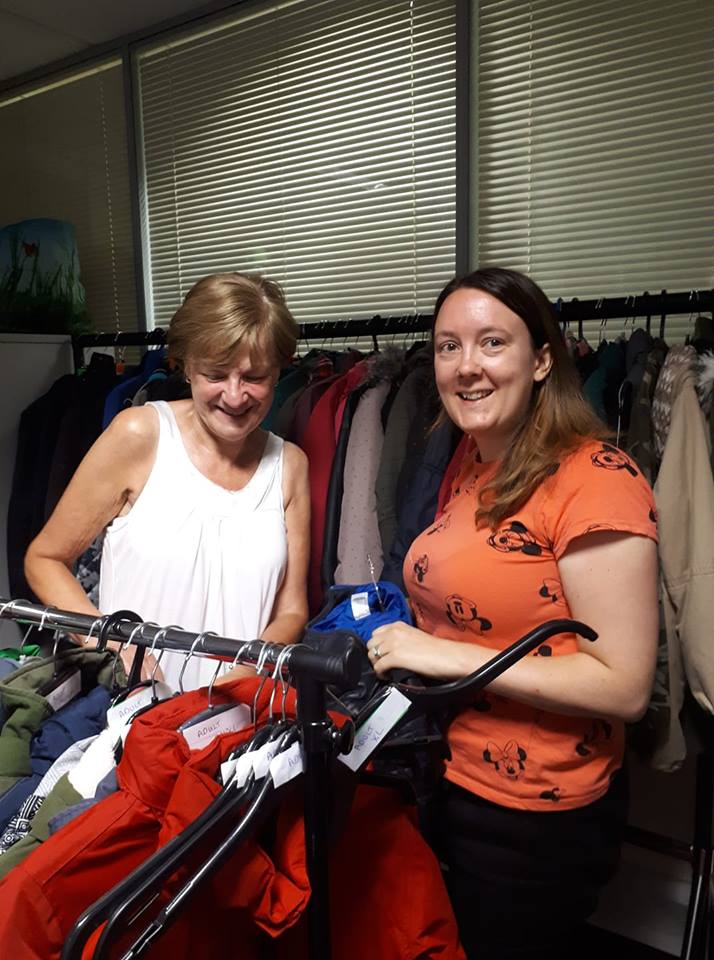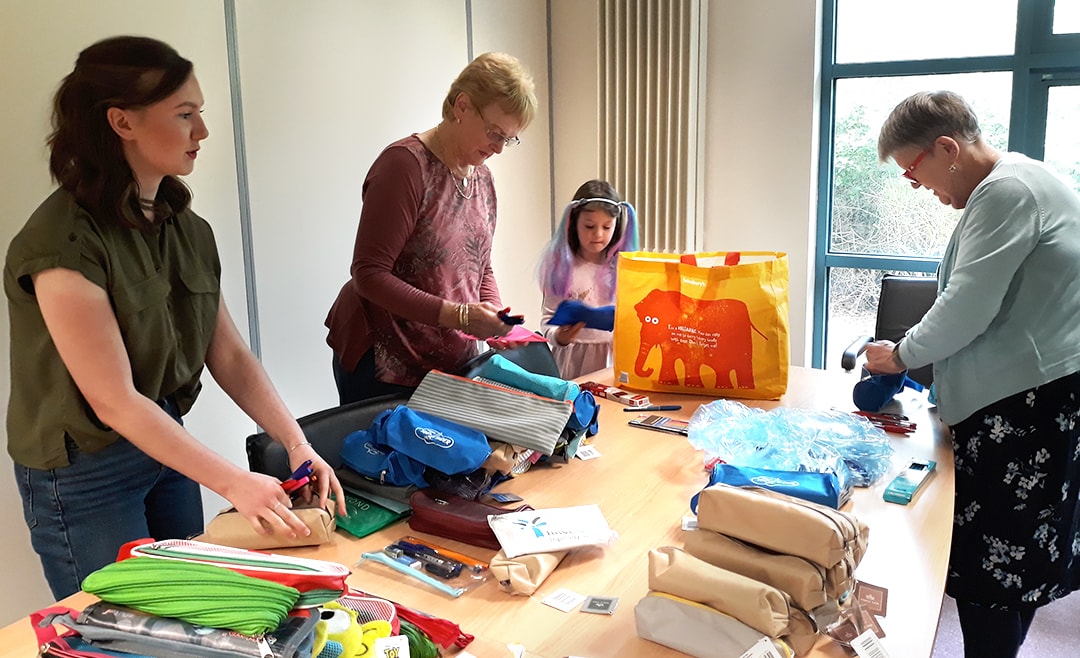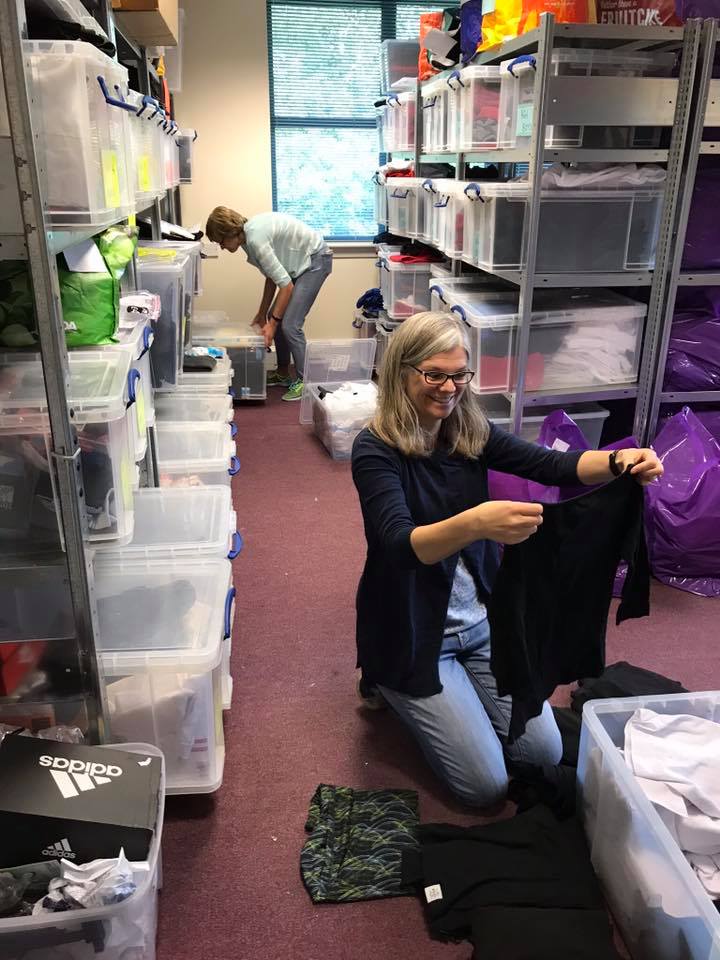 I really enjoy volunteering at The School Bank West Lothian for so many reasons, not least of all because it's been a great way to socialise and meet new people but also it feels good to be able to give something back to my local community.
I pop in for a few hours every week or so, someone makes a cup of tea and we get to work making up packs of uniform or sort through all the donations. I like that you don't need any special qualifications or skills to start volunteering, you just show up and do what you can to help out.
Undoubtedly, by volunteering you end up expanding your skill set by working as part of a team, gaining social skills, organisational skills etc. On top of gaining skills as a volunteer at the end of the day you've helped create packs of uniform full of accessories, essentials and other personal items that will go to a child in need of a helping hand and equipped them with everything they need for their school day.
Gillian Irvine
There are many reasons why I am a volunteer. Firstly it's wonderful to be involved with a charity that makes a real difference. When making up the packs you can imagine how much they will mean to the children when they get them.
It's always nice to try and put in some little extras.  It's lovely to be involved in a worthwhile cause. It's lots of fun and there is a real sense of satisfaction knowing that I've helped to make a real difference.
Emma Antonelli
Each time I come to the School Bank West Lothian I am humbled by the generosity of strangers – everyone gives in different ways.
I like giving time as I feel like we are really helping each other in the community. I enjoy making up the uniform packs for children as much as I like sorting donations. 
The School Bank West Lothian is an anonymous service and I feel that's important as it means the children and families are treated with respect. I feel like I have found a place I can make a difference, thanks for having me!
Teresa Baxter
I volunteer because I believe in trying to help our future generations and the community my kids and I live in. I enjoy feeling like I'm doing something that makes, even a small, difference in someone's life.
I couldn't live with the knowledge that children could be suffering through not having something they needed and not do something about it. I like knowing if I or someone I knew needed the help of the School Bank it would be available. I've found like minded people at the School Bank and have never spent my time there without some laughter and great conversation.
I like all the jobs, particularly stock taking and sorting but I really love making the packs so I can add in little extras if we have them!
Susan Begley
Thank you for having me for the last few months, my favourite part of helping out is adding in all the wee extras into the packs – hoping these little things help make the biggest impact.