Sponsor a Child / Winter Warmer
Our Sponsor a Child Summer Campaign is now closed
and our Winter Warmer appeal has been launched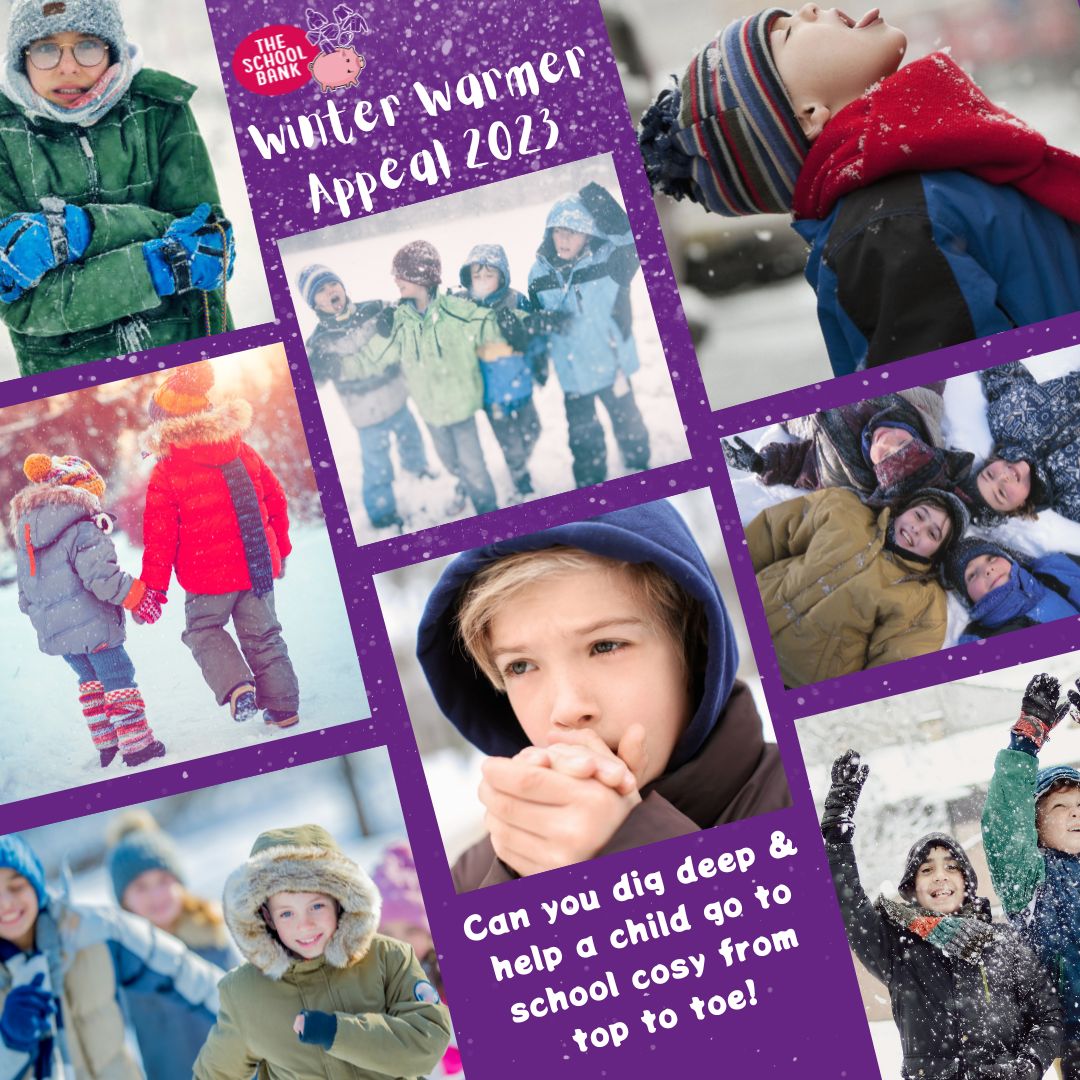 Winter Warmer Appeal
(October to December)
Our Winter Warmer Appeal is similar to our Sponsor A Child campaign and runs across October to December. As a sponsor, you are matched directly with a young person and are given the age, size, and gender of the child.
You then decide how much you want to spend and purchase a jacket and hat/gloves that you think would suit a child or teenager of that particular age. We prefer to give jackets that are dark and neutral in colour, e.g. black, grey, navy as they have a general appeal to young people and don't require as much washing by the family.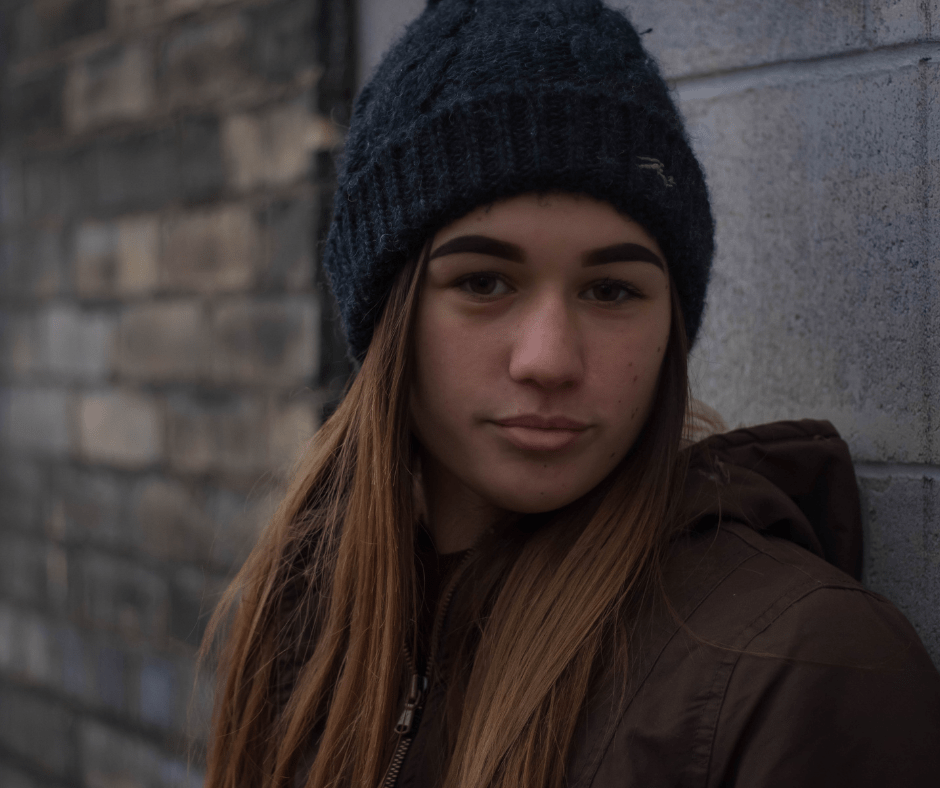 Our feedback from referrers has commented on the positive difference a warm jacket makes to the children, especially in winter.
Many young people come to school wearing inappropriate clothing for the cold weather and a warm jacket allows them the opportunity to play outside in comfort.
A donation of a warm hat and gloves is also greatly appreciated.
Our winter warmer appeal has been a great initiative for the charity and we have been very grateful for the generosity of the community.
In 2022, we received 330 winter warmer packs, totaling over £15,000.
For quick access to our Winter Warmer appeal form please scan this QR code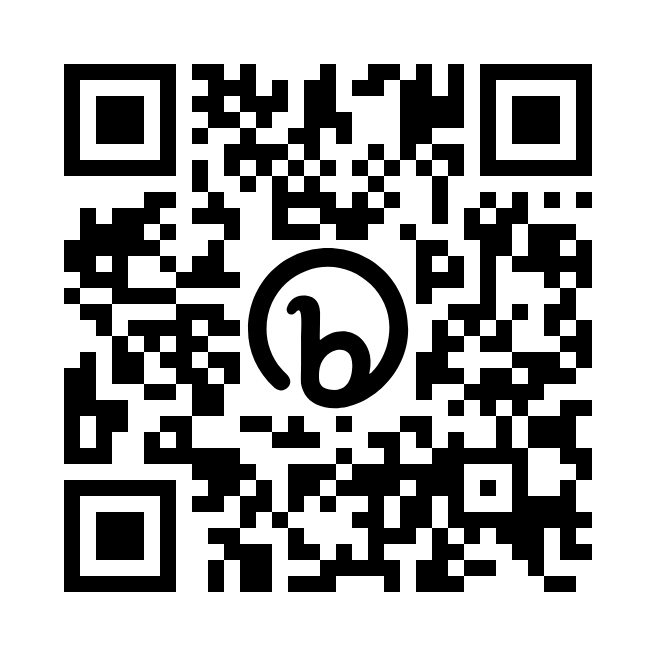 For quick access to our Winter Warmer appeal form please click this link
A message from Jasmine (previous Board Member)
This is the difference your support can make
Wow. Just wow. I'm genuinely lost for words and have never seen my son and daughter so excited about school uniform before. Just receiving the bag of stuff ignited a liveliness in them that's been absent for many recent months.
It always seems that teenagers get lost and forgotten about within donations and it means so much to us that consideration was given to them and not only that but that they received branded items.
Oh my life. Thank you thank you thank you. It could not have come at a better time and I hope the places that help out like this realise the difference that they make to people's lives.
Sponsor a Child Campaign
(May to August)
The Sponsor A Child campaign is our flagship campaign that runs from May to August every year. We ask the public to help by donating a uniform pack for a child.  This means the child can look forward to starting the new school year, and allows them to feel included in their school community. 
The response we have received from the public for this campaign has been truly heart-warming. In 2023, we received 242 sponsors, which equated to almost £29,000 in donated uniform. We provided 960 uniform packs for young people returning to school in August 2023 and we couldn't have managed to do this mammoth task without the generosity and kindness of every single person and organisation who supported us over the summer period. Thank you!
How Sponsor a Child works
Sponsoring a child gives you the opportunity to purchase a school uniform for a local child in need. The sponsoring process is simple and straightforward.
simply register through the link in the pinned post on our Facebook page or contact us by email at admin@schoolbank-westlothian.org
we then match you with a young person and giving you details of their sex, sizes required and a list of items needed
you do the shopping, working to a budget that suits you
you drop off the items to us
uniform packs are passed directly to referrers who gives the child/family the uniform pack
You can sponsor a child as an individual or even share the cost with friends, family or a team of work colleagues.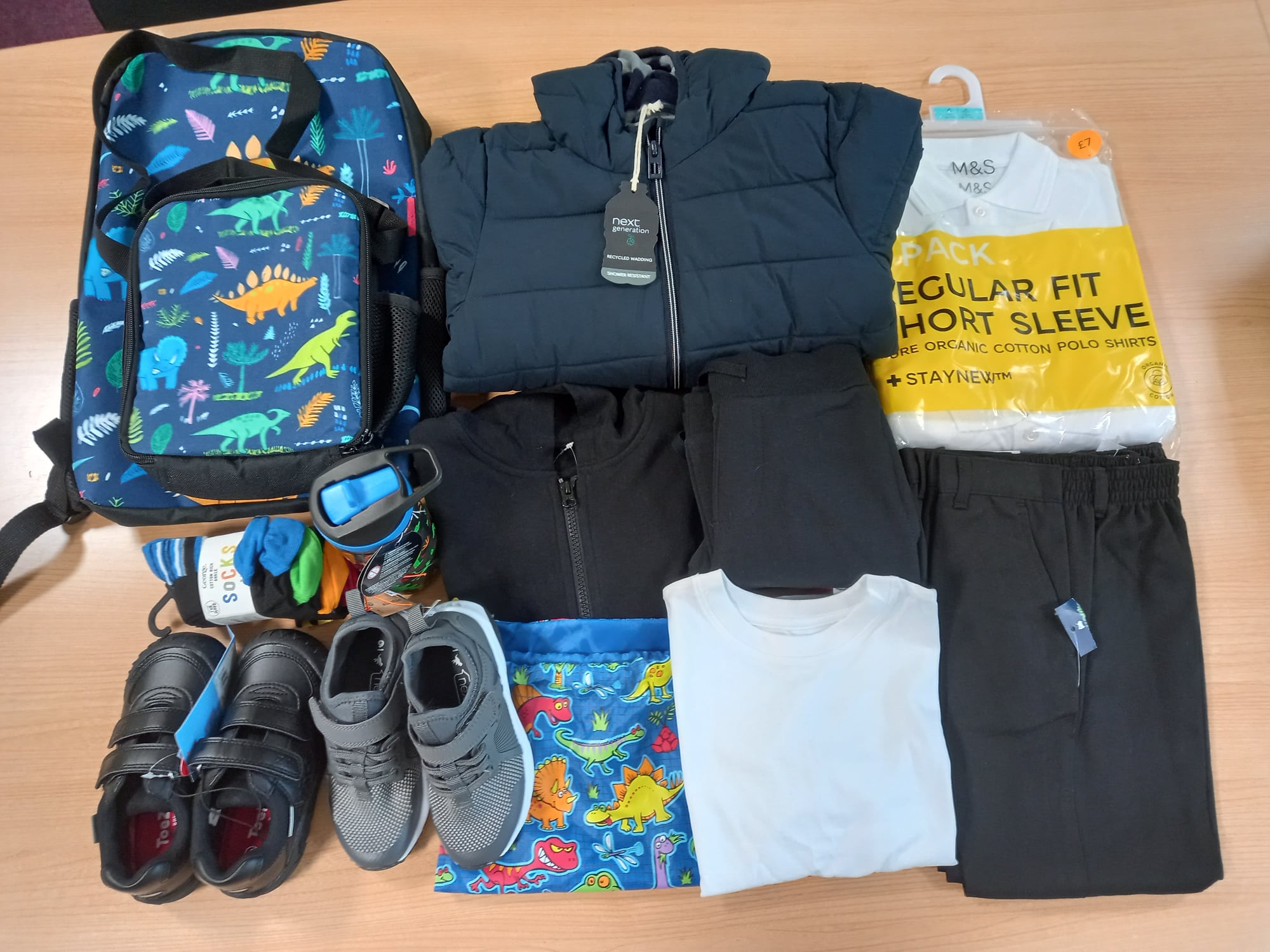 What is sponsor a child?
Sponsor a child is an opportunity to support a local child in need by providing us with a school uniform that we then pass on to a child who has been referred to us.
How does it work?
We receive referrals from various organisations, including Schools, Social Work, Womens Aid, Advice Shop, etc. on behalf of the children and families in need of our support.
We match the sponsor to one of the young people referred to us and provide the sponsor with the age, size requirements and sex of the child. The sponsor then does the shopping and donates the required school items to us, so that we can pass them on directly to the family.
What kind of items do you need?
Every referral pack is different although most packs include skirts/trousers, polo shirts/shirts, a jacket, PE kit and footwear.
Do I have to buy it all?
No, not at all.  We will provide you with details of what the child needs and you are welcome to provide all of the items or just a few – it is up to you! Please do not feel obliged to purchase everything on the list, we appreciate this is very costly.
We are grateful for all donations received. To spread the cost, you may want to think about sponsoring a child with family members or work colleagues.
Where do I drop the items off?
The items can be dropped off at our office during opening hours:
Dyrburgh House, Kirkton Campus, 3 Meikle Road, Livingston EH54 7DE.  
We also have a small number of secure drop off points in the community although please let us know if you plan to drop off a uniform pack into a community collection point.
Where should I buy the clothes from?
Anywhere you want!  Asda, Tesco, Sainsburys, Primark all have low cost items that can be bought locally. Online can be a great option as a fuller range of stock can be obtained. Remember to use Amazon Smile and Easyfundraising to help raise more funds for us!
How quickly do I have to provide the items?
Once you have been allocated a child to sponsor we ask if you could get the items to us within a month if possible.  The summer is our busiest period of the year and we aim to get uniform packs to the child and family well before schools return. If you are having difficulty meeting this time frame, please get in touch.
What happens if I can't get all the items?
Don't worry! Just get what you can and we will provide the rest. Sometimes ordering online can be an easier option, as the shops don't always have the sizes in stock.
I still have more questions who do I contact?
When our Sponsor a Child 2024 Campaign is launched there will be a QR code here for quick access to the form
Contact us with your query on the
Sponsor a Child or Winter Warmer campaigns
Send us your message or enquiry and we will be in touch as soon as possible