Donate Clothing and School Kit to The School Bank
Help us by making a donation of new or quality used clothing and kit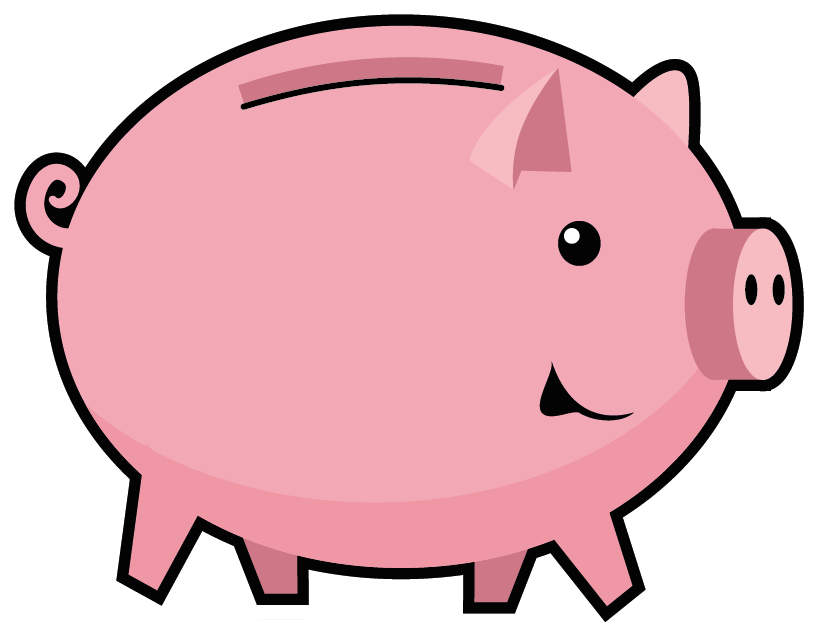 Donate to The School Bank

 

Donate Uniforms and School Kit
You can donate NEW or EXCELLENT QUALITY SECOND-HAND school uniforms (trousers, skirts, pinafores, polo shirts, shirts, cardigans/jumpers), gym kit, jackets, school bags, trainers and football boots. Some items have to be brand new such as socks, tights, pants and footwear (shoes and plimsolls).
We accept donations for ages 5 – 18 years old. We no longer accept logo school uniform, these should be re-cycled back to the school.
We have 16 Drop Off Points across West Lothian. Use the Drop Off Points button below to see the ALL the locations. In most locations the drop off point is a large red bin, please pop your donations inside – these are gratefully received.
It would be great when donating used uniform if you could WASH the clothes before donating. Please also remove all LABELS with names of children.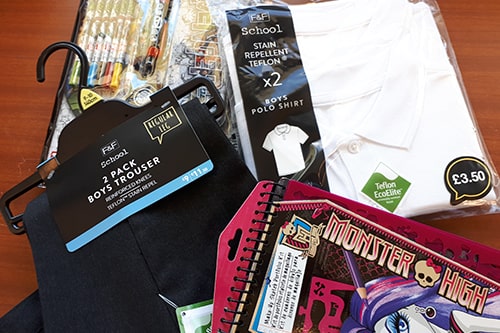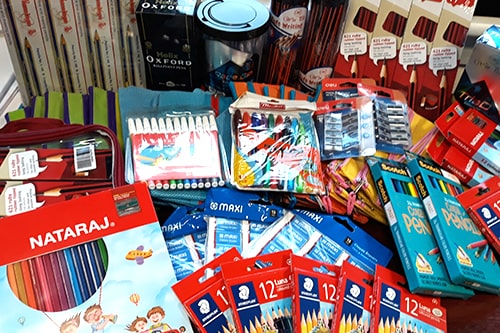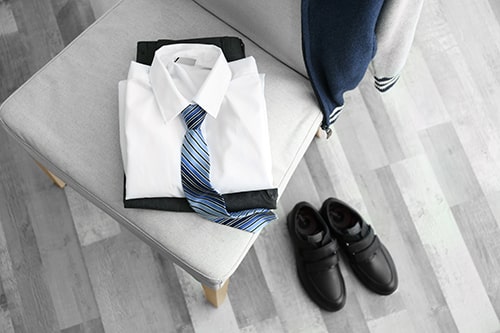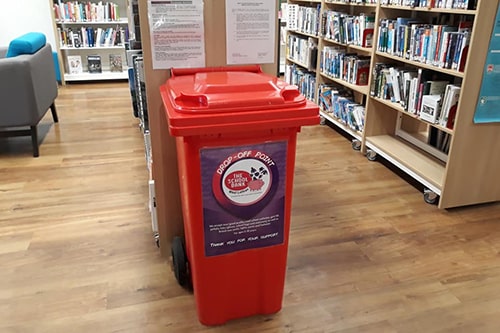 What items can you donate?
The range of clothing and items you can donate is wide and varied.

NEW OR EXCELLENT QUALITY SECOND HAND
school uniforms  such as trousers, skirts, pinafores, polo shirts, shirts, jumpers, cardigans. Items embroidered with school logos these should be re-cycled back to the school.
gym kit such as shorts, t-shirt and joggers/leggings as well as hoodies/zippers
jackets
school bags and PE bags
trainers
GOOD QUALITY SECOND HAND
wellies
football boots
blazers (logo blazers should be recycled back to the school)
waterproofs
NEW ONLY
socks
tights
pants
footwear (including shoes and plimsolls)
toiletries (including deodorant, shampoo, conditioner, toothbrushes, toothpaste, sanitary towels and hair products etc)
hair baubles and clasps
insulated lunch bags and lunch boxes

water bottles

stationery (binders, note pads, pencil cases, highlighters, post-its
RAG BAG
any poorer quality items of clothing can also be donated to us and we would recycle in our rag bag box (this can include adult clothing)
this generates cash for us and we use this to buy brand new stock that we need.
these items can be dropped off directly into our rag bag box at Dryburgh House, Kirkton Campus, Livingston EH54 7DE or donated through our normal drop off points.
We need a wide range of ages from P1 right up to S6 (size wise this can be from age 4 years up to any adult sized clothing).
When donating second hand items please empty pockets and wash, as this minimises the work for our volunteers.
At certain times of year we often have shortages of specific items, e.g. winter jackets and shoes, and we are sometimes short of items for specific age groups and sizes.
Keep an eye on our Latest News blog page and Facebook for up to date appeals.
Please get in touch if you are unsure of what to donate or want to check if we are short of specific items
Remember, you can also donate uniforms and school kit by becoming a sponsor in our Sponsor A Child campaign.
Click the button to find out more.
Having to start from scratch with her children's uniforms due to domestic abuse, and with no funds due to benefit delays, my client was only able to get one set of clothes per child. This was a worry for her if the uniforms were damaged in any way. The children now have new school bags, jackets and new socks, and the pressure is off their mum to wash their uniform every night.
They were so delighted to have gym shoes and a proper gym kit keeping them the same as everyone else. Mum said "the kids are chuffed to bits with all their stuff. It was like Christmas morning, all the stuff was cracking. Thank you so much and tell the people who donated it to us it is all brilliant".