Earlier this year we were awarded £1,000 through the blue tokens scheme based in Tesco Bathgate, East Calder and Broxburn (Main Street) stores. This award helped provide food vouchers to 20 vulnerable families in West Lothian to help relieve food insecurity when it was most needed. Thanks to Gemma (Community Champion) from Tesco Bathgate for presenting the big cheque to Collette (our Project Manager).
Every award we receive makes such a real difference in our local community, here's what our Referrers told us:
School stated "These vouchers helped us to support families towards the end of a long month and we know and see how hard it is for families just now. This gives a little bit of joy at a difficult time, and I know they appreciate being able to spend the food voucher on items their family need/like/prefer."
Community Worker said "We gave the supermarket vouchers to a teenage boy who is now living with his sister as mum is in hospital long term. The vouchers are such a great help to this household at this time due to the cost of feeding another person."
Charity Worker stated "The women in our safe accommodation share the stress and anxiety caused by the increased cost of living alongside managing their own individual struggles of domestic abuse. Provision of these vouchers provided a visible sigh of relief from all who received them, knowing they had a little extra to get items of foods etc they enjoy for themselves and their children."
Thank you to every customer who voted for us and the amazing staff at the stores who supported our bid.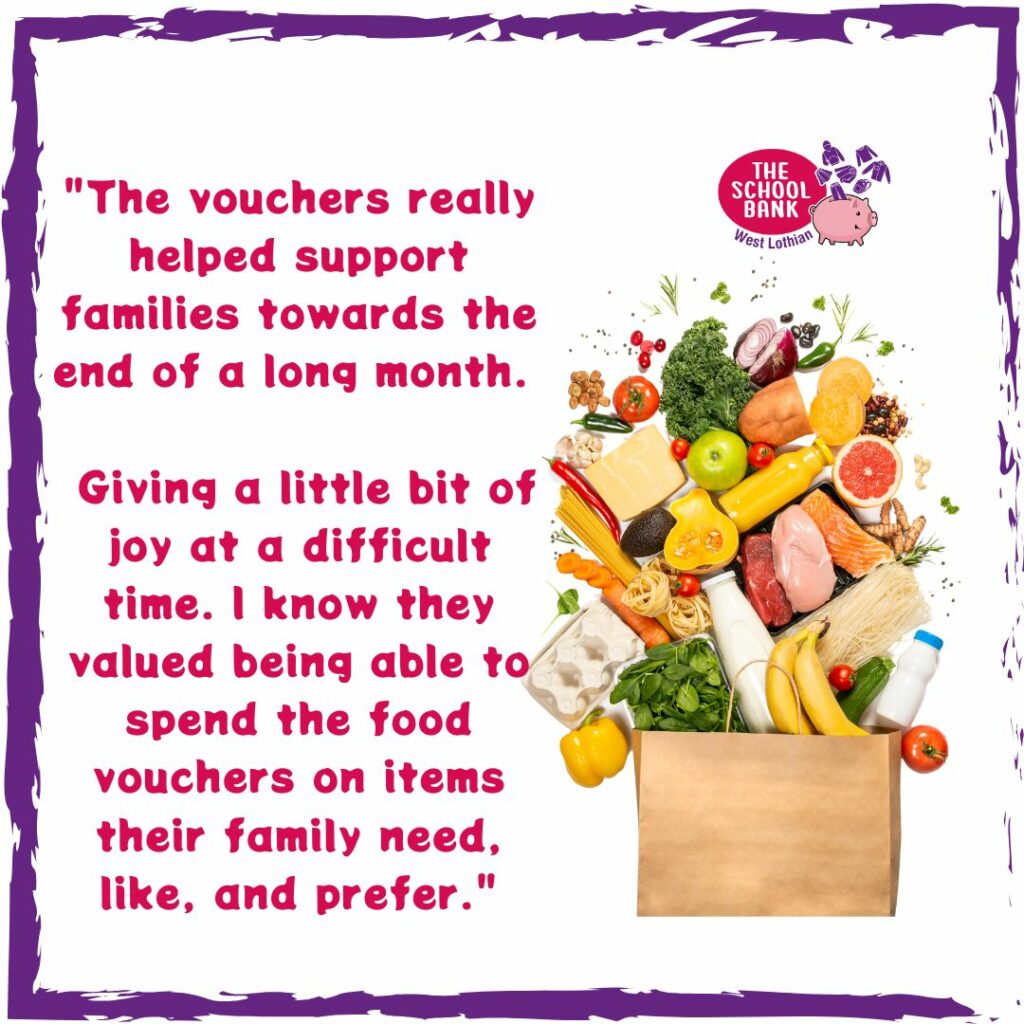 #SmallActsOfKindness #CostOfLivingCrisis #PoveryScotland #ChildPoverty #GiveBackToTheCommunity