Over the past two months we have had the wonderful Jamie working with us every Monday morning on work placement. Jamie is studying Health and Social Care at West Lothian College.
During this time, Courtney (Project Worker) worked closely with Jamie to give him an overview of our project including how to stock take, fill up stock, an understanding of how our social media pages work, our funding processes, how to sort second-hand donations and of course how to make uniform packs. Jamie settled in well, showed himself to be a reliable and enthusiastic member of our wee team. Thanks for all your hard work Jamie!
We love being able to help out the young people in our community and this has been a great opportunity for us to provide a worthwhile and valuable work experience that we hope will help Jamie in his future employment.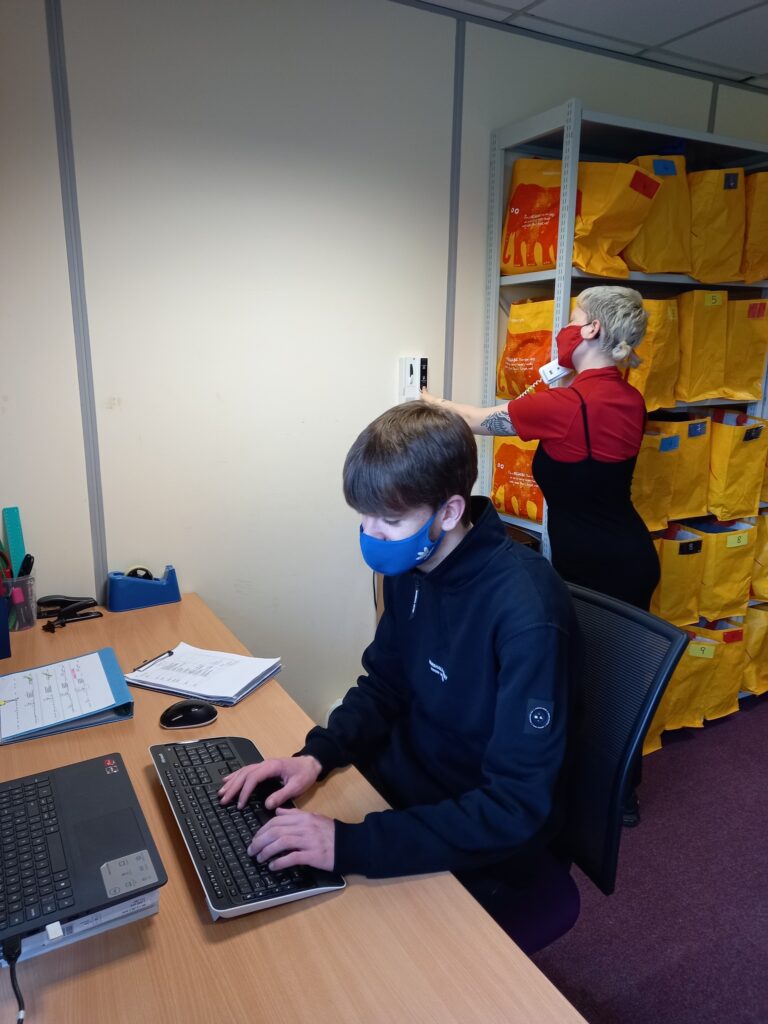 Jamie told us "my time with the School Bank has showed me that there is so much hard work and effort that goes into ensuring a child is happy and able to take part in everything that they can at school. I also learned that the more effort you put into connecting with the public and other charities, the more referrals you will get and you will reach more children who need the service. After reading the annual report, this is very clear".