Last week we said a fond farewell to Meg – with virtual cuddles of course!
For the second year, Meg has worked with us as a Project Worker over the summer and proved herself to be a great asset to The School Bank West Lothian. Thank you for all your hard work, drive and enthusiasm.
Meg will continue to support the charity as she re-joins the Board of Trustees. All the best in your studies and we will catch up soon on the next video call!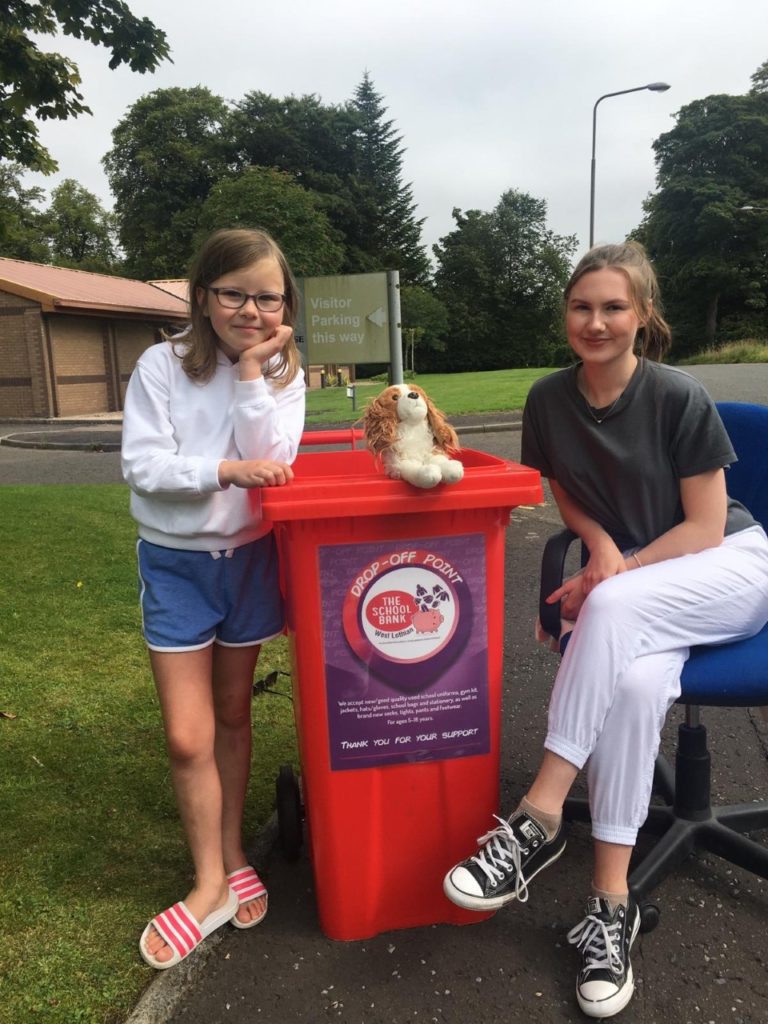 Meg said "it's been an honour to work at The School Bank again this summer. The support and drive of the team, the volunteers and the kind people in our local community, is a constant source of inspiration. Sadly, too many families in West Lothian continue to face hardships. I will carry on supporting the work of The School Bank as I head off to university – this is an inequality that I remain really passionate about tackling."