NEW DROP OFF POINT – the local shop, Kirknewton
Thanks to the lovely Ashley for reaching out and helping to organise our new drop off point in the town of Kirknewton. A huge thanks to our little helpers who collected the bin from our Project Manager and kindly donated £40 from Alan Dobbie Glass and Glazing to help with our Winter Warmer Appeal. Thank you!
One of our little helpers told us "I get really sad when I get cold. I don't want anyone else to be sad".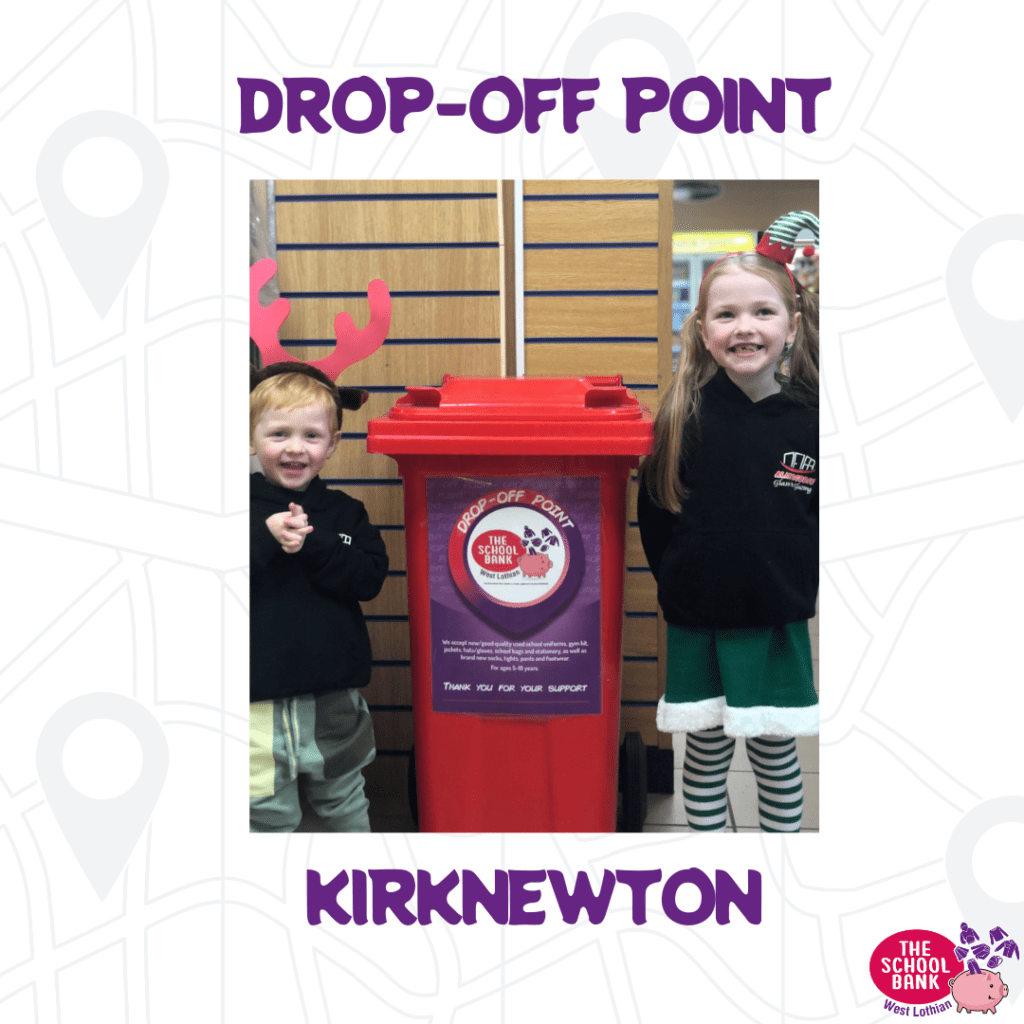 Here is a full list of our drop off points https://schoolbank-westlothian.org/drop-off-points/