Look what arrived in the post today, a lovely big cheque!
As part of its ongoing commitment to working in partnership with local communities, Taylor Wimpey East Scotland has donated £250 to help us to provide new school uniforms for children returning to schools across West Lothian after the summer break.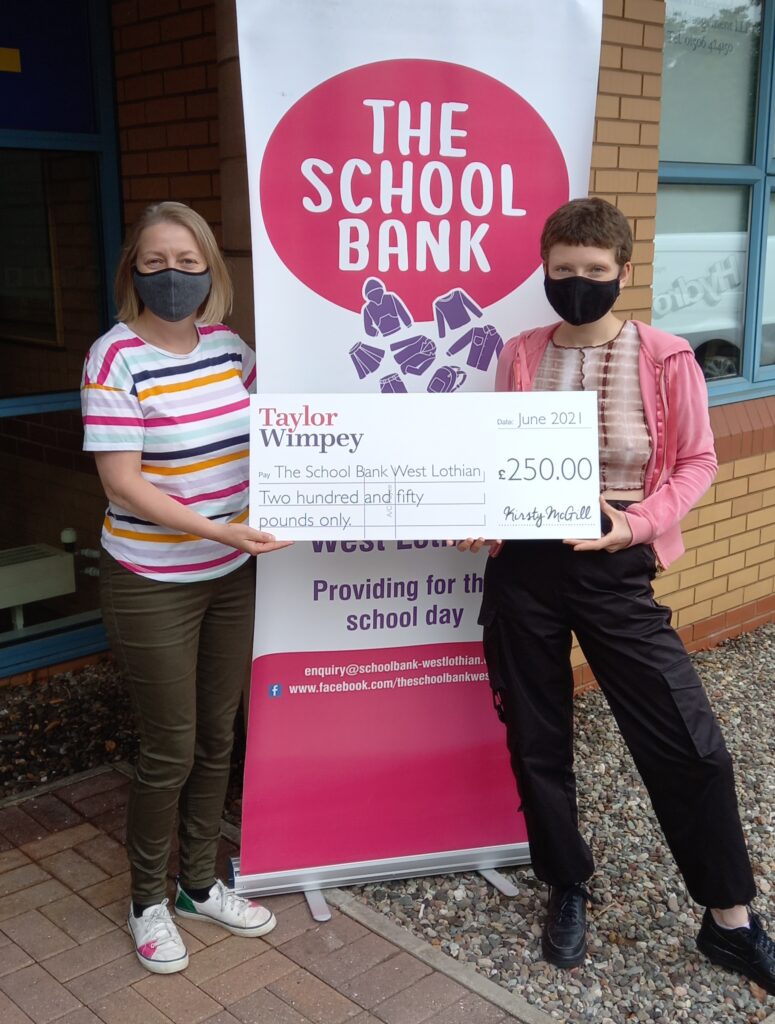 Kirsty McGill, Sales and Marketing Director for Taylor Wimpey East Scotland said: "We have been part of various local communities across West Lothian for many years now, and we welcome this opportunity to involved in such an important local charity that is working hard right across the region."
Kirsty went on to say "being able to work with local charities and organisations where we build new homes means a great deal to us, and it's always lovely to know that we are helping to make a difference to the lives of people in our local communities." To find out more about the charities and organisations that Taylor Wimpey supports, please visit www.taylorwimpey.co.uk/media-centre/news.
Thank you