NEW DROP OFF POINT CONFIRMED – ARMADALE
You can now drop off brand new and excellent quality second-hand donations at The Dale Hub. Thank you to Jennifer and the team at The Dale Hub for having one of our red collection bins on site.
Their address is Unit 26 Bathville Business Centre, Armadale Industrial Estate, Armadale, EH48 2ND. Please check their website or Facebook page for opening hours before you make a trip to drop off. https://www.facebook.com/dalehub/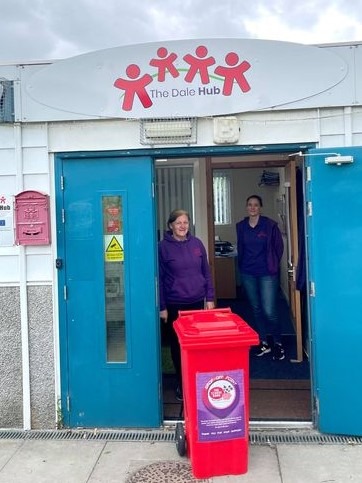 If you need more details on what you can donate please check our website https://schoolbank-westlothian.org/donate/
Thank you to our lovely volunteer, Tayloranne, for helping set this up. It's a team effort for sure!