A big thank you to Cheryl at Melting Moments By Cheryl and everyone who bought raffle tickets to help raise funds for The School Bank West Lothian.
Cheryl got in touch after she had seen many posts on social media from parents/families/carers who had been struggling to buy uniform due to the pandemic. Cheryl wanted to do something to help so she had raffle on her business page to raise funds.Cheryl and her supporters raised over £200 and then she went off to Asda to buy stock of items we desperately need.
Today she dropped off the items and we filled up our boxes with the lovely items donated. THANK YOU to everyone involved!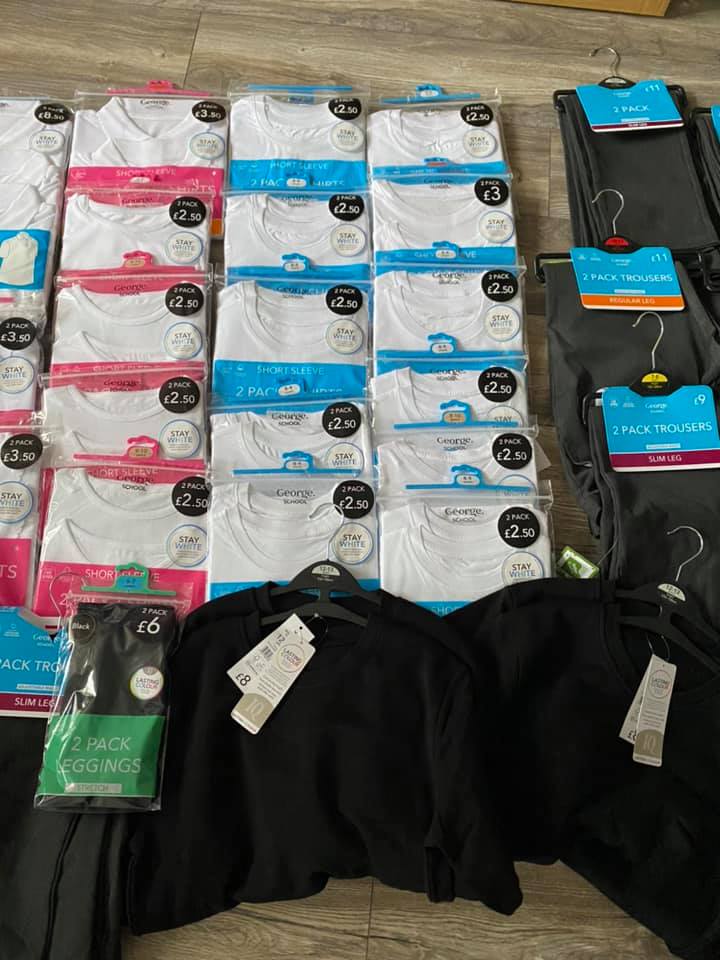 A referrer recently told us of the difference our service makes "the young person was able to participate in lessons and felt able to attend school as they had clothes that were new and fitted properly. The young child said this made being picked on much less likely".
Another referrer said "having the right uniform meant she didn't feel different as she now has the appropriate uniform. This alleviated stress and anxiety for the child and the parent. It also meant she was excited and re-engaged in her learning".
#togetherwearestronger#everychildmatters#everychilddeservestotakepart